Tyre Coupling Manufacturers in India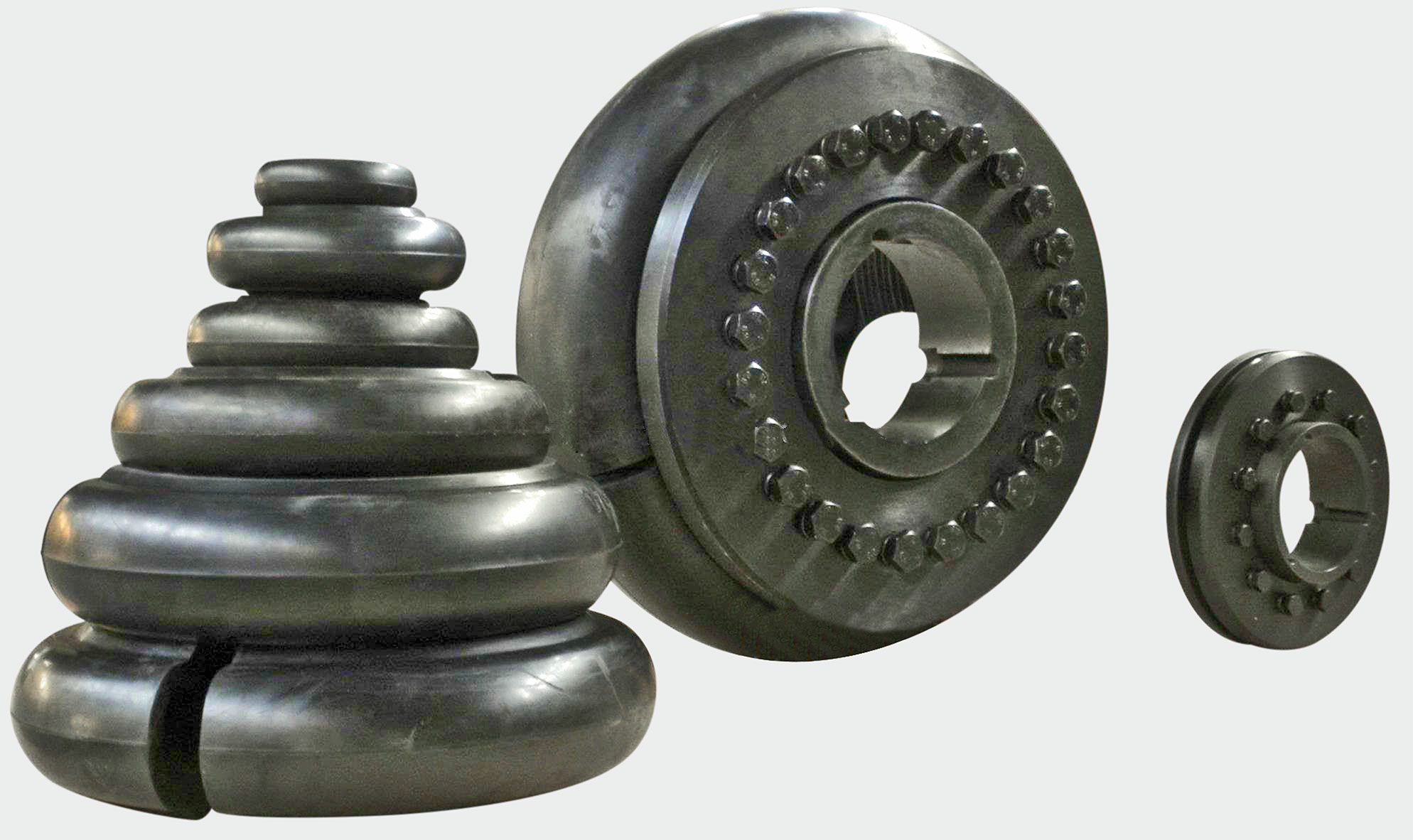 Nishi Enterprise is the proud manufacturer of top grade tyre couplings and spares that are known for delivering powerful performance for every project. We design and develop all kinds of tyre couplings that can be used for diverse industries and applications. Since we are always aware of the current needs of the industry, we can offer products to effectively fulfill such requirements. If you are looking for tyre couplings and spares, all you need to do is simply get our standardized products for your needs. You can also provide us with detailed drawings and specifications and we can create custom models for you.
Flexible tyre coupling functions as a "Torsionally Elastic" coupling. It helps to reduce misalignment and also maximize power transmission to ensure optimum machine runtime. With our state of the art tyre coupling products, you get to benefit from 6o of maximum misalignment capacity as well as end float up to 12mm. The elastic features of the vulcanized rubber that is bonded together with the alternating piles of the Synthetic Chord tyre can withstand heat up to 60oC temperature. Our products have also been tested for robust performance even in adverse operating conditions such as grease and oil contamination. We are leading tyre coupling manufacturer and supplier can provide you tyre couplings made from Nitrile Rubber compound that can withstand temperatures up to around 70o C.
Here are some of the distinct features for which our products are so well known:
All our tyre couplings and spares come with abrasion resistance and corrosion resistance features.
We always perform stringent quality checks with all our products before approving them for sales. This naturally makes our products reliable and efficient.
We procure the finest specimens of raw materials from the best sources when we produce our tyre couplings and spares.
Our design and manufacturing teams always create products that are compliant with the leading standards and practices of the industry.
Every single tyre coupling and spare component is tested for optimum performance before they are presented to the buyers.
Being a company that has been designing and producing tyre couplings and spares for our customers for a long time, we are familiar with the challenges of this industry. We also keep such valuable information in mind while working on the different types of tyre couplings and spares. So consult us at Nishi Enterprise today for getting the finest quality tyre couplings and spares.