Industrial Shaft Manufacturers in India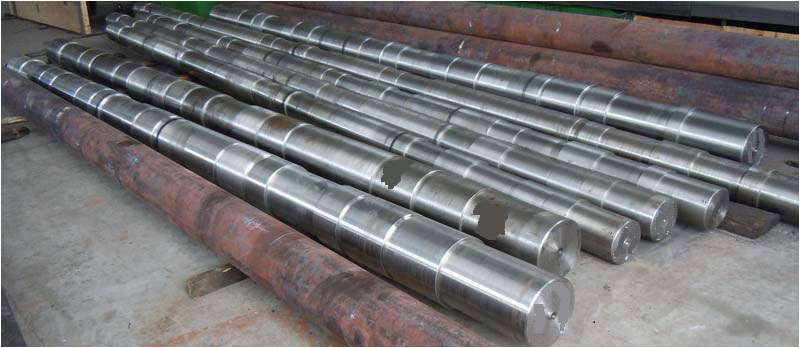 Nishi Enterprise is one of the best manufacturers, suppliers and exporters of top-grade industrial shafts that can be used for a wide range of applications. We regularly produce different types of industrial shafts that are crafted with the best quality raw materials. With the help of the industrial shafts that we design and produce, different types of industrial processes like annealing, forging, quenching, machining and heat treatment can be carried out. Depending on the specific needs of our clients, we can deliver industrial shafts in a broad range of sizes and specifications.
Being a recognized manufacturer of top grade industrial shafts that has been in business for a long time, we have been delivering superior quality products to our clients both in India and abroad that have enabled them to perform their diverse industrial functions. We can ensure products standard and custom variants of pinion shafts, machined shafts, helical shafts, splined shafts and double helical shafts that in turn can enhance the productivity of the users. Each of the industrial shafts has been crafted to ensure maximum accuracy and efficiency which makes them incredibly useful for a broad range of specialized applications. These machined industrial shafts are regularly used for generators, boat propellers as well as for military and marine purposes.
Materials we use
We incorporate some of the finest raw materials for making our industrial shafts and this has enabled us to produce top grade products on a regular basis. We work with Carbon Steel, Alloy Steel or MS and then produce high grade industrial shafts as per BS, ASTM, AISI, IS and SAE standards and regulations. Our products have lengths ranging between 50 mm and 5000 mm and their outside diameters typically range between 100 mm and 1,500 mm.
Industries we serve
Our state of the art industrial shafts are used extensively by companies belonging to various industries and sectors, such as aluminum, chemical, cold and hot rolling, defense, dam and lock machinery, food processing, fertilizer industry, grinding mills, material handling, moveable bridges, marine, paper, plastics, petroleum, rubber, stamping presses steel, sugar, surface mining, strip processing, power industry, petrochemical, rubber plants, sponge iron, turbine plant and earth moving industry.
Why Us as Shaft Manufacturing Company
From the very beginning, we have taken special care to make sure that our industrial shafts are some of the best in the industry. Our shafts are known for their durability, accuracy, efficiency, flexibility and sturdy construction.