Grate Bars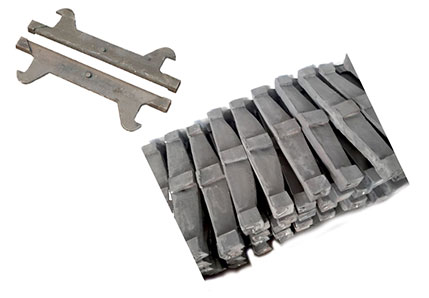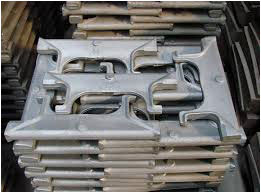 Nishi Enterprise is an internationally recognized firm that is known for designing and producing high quality grate bars, pellet cars and sidewalls. Our company has been manufacturing and producing these castings for decades to cater to the needs of clients around the world. We regularly work with OEM as well as end users for the Iron Ore Pelletizing operations that this equips us with sufficient experience to create the finest products.
Our team of engineers and professionals make use of different types of materials to create grate bars such as stainless steel, carbon steel and aluminum. While aluminum is a rather light material, it is known for its high durability and hardiness. The same thing can also be said for stainless steel and carbon steel. Based on the specific needs of our customers, we weld these grate bars with differently sized spaces between the bars so that they can be used for diverse applications. Our grate bars may also come with varying levels of thickness.
Why use Nishi Enterprise grate bars?
As a company that is dedicated to create state of the art grate bars that offer excellent versatility and flexibility, we can provide you with products that can perfectly cater to all your needs. We have a team of highly experienced engineers who can provide you with energy audits, onsite grate inspections, grate maintenance works including system operational support and grate bar installation. Nishi Enterprise can offer controls for better firing, additional support for air permit testing and upgrades for combustion system as well combustion tuning and retrofits for a wide range of projects.
Here are some of the reasons why our grate bars are considered best in the industry:
Made with the best quality materials that guarantee excellent robustness, durability and a long lifespan;
Crafted for versatile performance which make them perfect for numerous projects;
Both custom as well as standard models are available;
Each and every grate bar tested for best performance;
All products are developed meeting the current industry standards;
Grate bars suitable for various heating and cooling conditions;
Efficiency of performance that ensures reduced production and project management costs
Applications
Here are some of the applications for which our grate bars are used regularly.
Pinhole Grates
Slope Grates
Fixed Grates
Reciprocating Step Grates
Overthrust Grates
Traveling Grates
Biomass Combustion
Biomass Step Grates
Bark Burner Furnace
Solid Fuel Combustion
Contact us