Timing Pulley in South Africa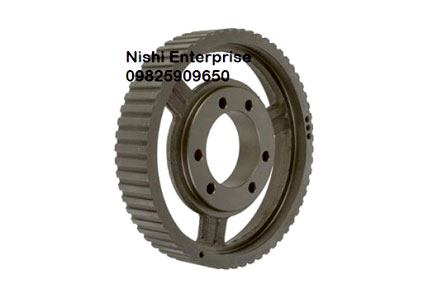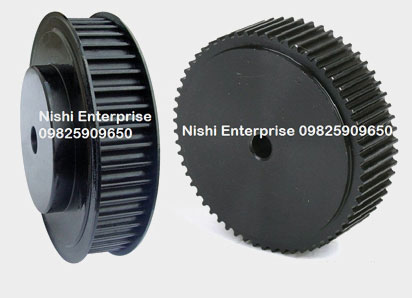 We take the pleasure in announcing Nishi Enterprise as a reliable and top timing pulley manufacturer in South Africa. We at Nishi Enterprise manufacture a broad range of materials, starting from soft steel to aluminum. Being frontrunner timing pulley suppliers in South Africa, we supply and make high-quality ferrous and non-ferrous metals. It includes cast iron, aluminum alloys, standard and stainless steel, and a lot more.
We design specialized pulleys that boast robust teeth or pockets in the exterior diameter of the instrument body. We as leading timing belt suppliers in South Africa, ensure that the timing teeth completely merge into the metal belt holes. While timing pockets tightly drag on the metal belt's internal perimeter. This ultimately makes the drives smoother, safer, and silent as compared to other manufacturers in the dynamic market.
Our team of qualified and experienced engineers has the ability to manufacture customized, precise, and quality timing pulleys that fit in your requirement. We offer quite cost-effective prices at the same maintain the quality that empowers us to be the number one choice among clients worldwide.
Do you want customization with regards to pulley size that too at competitive prices? We can make that happen!
Specification of Timing Pulley:
Material: M.S/CI and aluminum
Type: Timing pulley
Shape: Round
Size: As per requirement
Weight- Depends on the size
Top Advantages of Timing Pulleys:
Durable
Higher capacity to carry goods
Strong construction
Powerful
No slips between belts and pulleys
Seamless transmission of power at a constant speed
Less noise and vibration
Corrosion resistance
If you're looking for assistance for timing belts and pulleys in South Africa, then Nishi Enterprise can be your ideal partner! You can send your query at contact@nishient.com or sales@nishient.com or give us a call at: +91 9825909650.