Timing Pulley in Philippines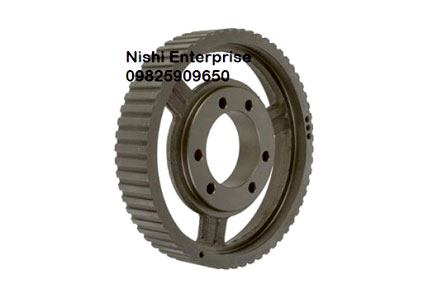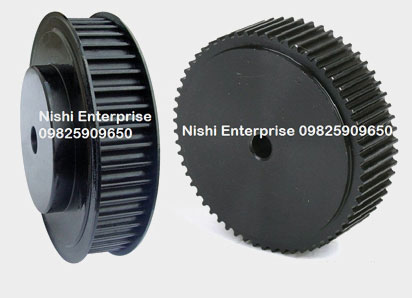 We at Nishi Enterprise specialize in the designing, manufacturing, supplying and exporting of high end timing pulleys that can be used for a broad range of applications. Our timing pulleys vary greatly in their type, size and design and can be availed in diverse specifications. Being one of the most well-known Timing Pulleys and Timing Belt Manufacturers in India, we leave no stones unturned to ensure optimum quality and every step of the way. Our products are crafted from superior quality metal alloys and we stick to a high level of technical accuracy and precision when we develop these products. The manufacturing process is supervised by professionals who have many years of experience in creating timing pulleys.
If you are looking to buy Timing Pulley and Timing Belt in Philippines, then we at Nishi Enterprise can certainly provide you with products that can deliver you a very high level of efficiency every time you use them. Our products can help you to save on production costs and come up with best results at the end of every project. We also make sure that our products reduce slippage so that speed variations are curbed. Such factors can make the timing pulleys highly precise and reliable. Another major benefit of choosing our timing pulleys is that they are very lightweight and study, which makes them perfect for different types of complex tasks.
As one of the best Timing Pulley Suppliers in Philippines, we maintain a high level of mathematical accuracy while designing our pulleys and this has certainly helped our clients in more ways than one. We can also custom design our timing pulleys to suit your specific needs. Being a leading Timing Belt Supplier in Philippines, we always put the needs of our clients first so that you are completely satisfied with our products and services.