Spur Gears in Sri Lanka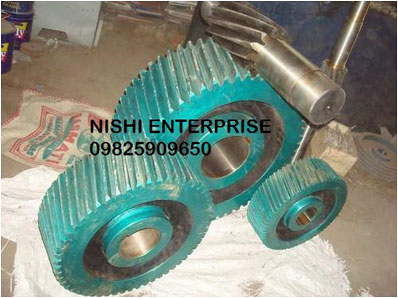 Nishi Enterprise is a leading company of Spur Gear Manufacturers in India. We offer numerous types of spur gears for our clientele that can be used for a wide range of applications. We always use cutting edge technology and the best materials to create our products and this guarantees robust performance and excellent quality. With our spur gears, you can certainly expect to cut down your industrial costs, manage your operations faster and ensure better results at the end of the day. Being a company that has been manufacturing, supplying and exporting spur gear products for a long time, we surely know how to maintain a very high level of efficiency at all the stages of production. The results are always loved by our customers in Sri Lanka.
By working with the right kind of metal alloy, we work with ultra-modern manufacturing techniques that can deliver high end products for our buyers. We also adhere to all the current industry standards which mean that you can certainly rely on us for providing you with the best Spur Gear in Sri Lanka. Our spur gears are most extensively used in various types of mining equipments, gear pump units and other machines. If you are looking for custom designed spur gears, then we can make them for you based on the drawings and dimensions you provide us with. This makes us the most reliable company of Spur Gear Suppliers in Sri Lanka.
We are highly skilled in designing and crafting spur gears that are cut and shaped with high levels of precision. Our spur gears can generate a lot of power and make things easy for you when you want to transmit a definite motion between one shaft and another that are parallelly placed. As reputed Spur Gear Manufacturers in Sri Lanka, we only provide you with finished goods that are tested for the highest level of efficiency.