Spiral Bevel Gear in South Africa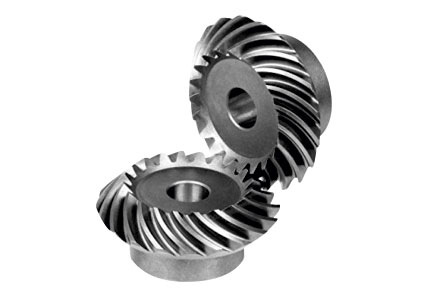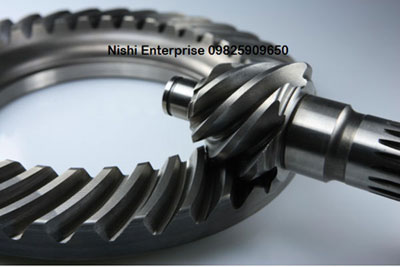 Nishi Enterprises works as the foremost spiral bevel gear manufacturers in South Africa. We provide clients with conical-shaped teeth gears that are quite strong and resistant in any condition. These gears are made up of stainless steel with appropriate management. Our team of highly skilled engineers is pro in manufacturing bevel gear that makes sure it performs smoothly in any product. Nishi Enterprise has been a prominent name in spiral bevel gear suppliers for so many years now. We believe in delivering our clients quality and assist them in reducing their overall cost.
We offer a wide range of gears from spur gears, bevel to pinion bevel gears, and a lot more. One of the most accessible gears of all is straight bevel gears as they're produced on high-tech gears using the listing method. This technique ensures that teeth are of sharp level and width, which can cut on the exterior of the coil. These gears have an instant teeth geometry, which in case expands, move via the junction of their axes. We as bevel gears suppliers in South Africa can aid you with these gears that are robust for the smooth functioning of devices.
Features and Benefits of Bevel Gears:
It can pass through shafts at particularly any angle or speed.
Standard materials used for manufacturing include Alloy, Steel and Carbon Steel, MS, cast Iron,
This gear is primarily made up of cast iron, bronze, aluminum, brass, steel, etc.
Applications of Bevel Gears:
Marine applications
Steel plants
Power plants
Defense equipment
Coal mines
Are you looking for a trusted and efficient company that can deliver you with powerful and strong gears? Look no further than Nishi Enterprise! You can drop an email with your requirements at contact@nishient.com or sales@nishient.com, or give us a call at: +91 9825909650.