Girth Gears in Sri Lanka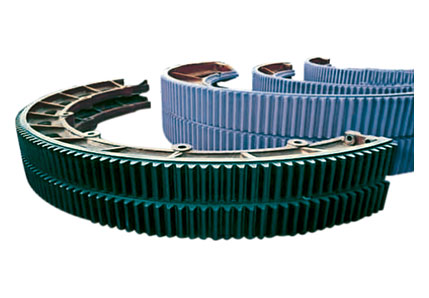 Nishi Enterprise is one of the most reputed Girth Gear Manufacturers in India. We have been designing a wide range of girth gear products that are ideal for numerous applications. Our girth gears are used regularly in mills, steel re-rolling mills, kiln drive systems, paper industries and a broad range of other applications. If you are looking for girth gears, biparted gears, kiln girth gears and heavy industrial gears that stand out for their superior engineering, then you can count on us for delivering you the finest products in the market. Being a company that excels in manufacturing, exporting and supplying of girth gears in Sri Lanka, we can offer you industrial gears, steel casting equipments and segment gears that can provide you with heavy duty performance.
As expert Girth Gear Suppliers in Sri Lanka, we can provide you with a great collection of products which can be used in sugar mills, ball mills, sag mills, coal mills, tube mills, grinding mills, sponge iron plants and gold mines as well as in other industrial applications. Our products are always in line with the global standards associated with girth gears. We can also provide you with consultancy support for erection and commissioning purposes whether you choose to buy all equipments from us or from any outside vendor. Our experts can also supervise all trial runs of plant machines and girth gears and deliver intense training to your company's personnel so that they can work with these products. This makes us the most reliable developers of Industrial Girth Gears in Sri Lanka.
Working with girth gears can prove to be complex in some cases. However, with our help you need not fret at all. Being the best
Girth Gear Manufacturers in Sri Lanka
, we can help you at every step of the way so that you can get maximum output from our products.