Drag Chain in South Africa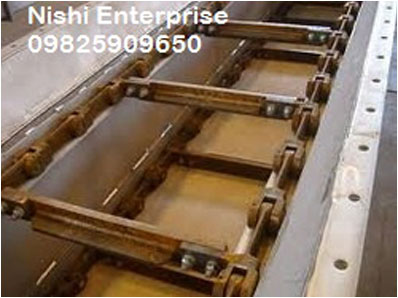 As the leading manufacturer, Nishi Enterprise has established itself one of the top cable drag chain manufacturers in South Africa. To serve today's needs of industries, these drag chains are utilized in both horizontal and vertical applications, as well as spherical movements. These chains guide cables, secure, and hoses to assorted portable types of equipment. We are drag chain supplier in South Africa help for carrying goods in carriages, rolling mills, cranes, machines, power plants, welding machine, and other applications.
Nishi Enterprise is a renowned cable drag chain suppliers in South Africa that provide drag chains with better quality and durability that too under extreme conditions. We promise to deliver you robust drag chains that can stand by your side in any environment without any hassle. Our customized drag chains enable us to fit in any requirements of our clients that too at competitive prices.
Type of Drag Chains
Cable drag conveyor
Plastic cable drag chains
Cable carrier
Industrial PVC drag chains
Cable chain
PVC cable drag chains
Plastic conveyor drag chain
Engineering plastic drag chain
Drag chain carrier
Cable tray plastic drag chain
Top Benefits and Features of Drag Chain
Easy connectivity
Easy-to-use
Low noise and wear-resistant
Free movement
Utilized widely as a component
Get in touch with the team of experts at Nishi Enterprise. We have years of experience in manufacturing and supplying industrial goods across the globe. For more detail, you can visit our website or request for a free quote at: contact@nishient.com or sales@nishient.com